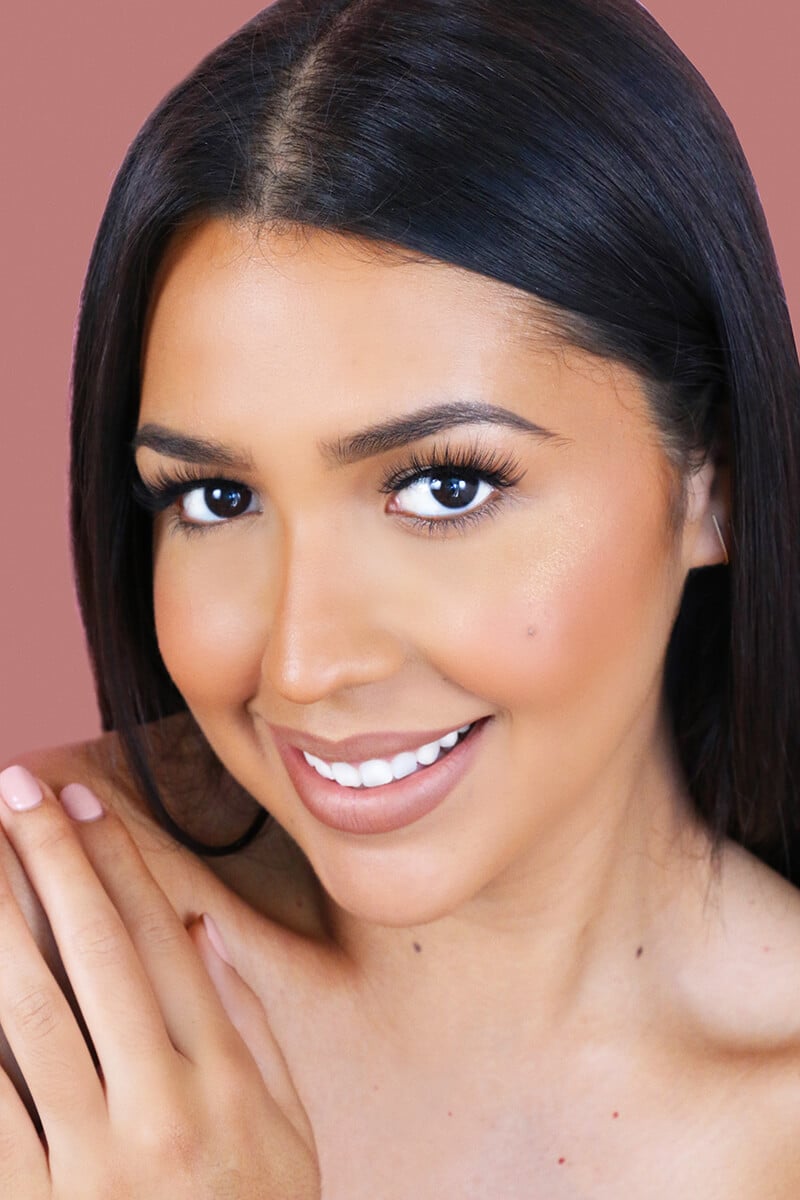 I was born and raised in Guatire, Venezuela. When I was 12, I began helping my father in his business and learning about camera equipment and computer programming. He has a photo studio and graphic design store, and that's where my love for all things audiovisual was born. My grandma, on the other hand, had a beauty salon named Ydelays, where my mother was essentially raised, learning all about beauty and hair. She passed down the best beauty tips — and even my name — which very much helped with my career.
It was also always a dream of mine to speak English, and my dad went above and beyond so I could go to Boston at 18 to study and learn the language. Upon arriving in Boston, it was very difficult for me to communicate with others. I started doubting myself and asking whether this was a good idea. I was clueless. I remember making friends from different backgrounds. We would go to the museums, and none of us would say much to each other. After three months, I started to finally understand the basics, and after six months, I felt more confident to have a conversation and speak over the phone.
Once I finished my course, I decided to move to Los Angeles. I worked and saved a lot during my first two years until I finally had enough money to buy my first laptop, which allowed me to film my first YouTube video with its webcam. YouTube, at first, became the perfect platform to connect with my motherland and stay in touch with my family. I started to make videos mostly to share with my sister and mom.
I would do videos of my nails, easy food recipes, and makeup tutorials. It wasn't until a year later that I started gaining followers from other places around the world, and it was then that I realized I was building a community of my own and I needed to be serious about it. A lot of girls related to my story, and they wanted to be a part of my journey. They saw me at my highs and lows, whether it involved my influencer hustle or personal love life. They saw me mature and grow day by day but most importantly taught me to understand my worth. I felt like my family was growing with each new subscriber.
I saw that my community of followers wanted to connect with me because I was a girl in search of her dreams, and by sharing my daily hustles, I was inspiring others to reach for their own dreams — while also sharing beauty tips!
I used to work two jobs — a 9-to-5 retail job, followed by a 5-to-10 job passing out flyers. I would get home close to midnight and work on my YouTube channel after hours. For me, "no puedo" and "no tengo tiempo" were never an option. My community of followers inspired me and kept me company when I wasn't feeling my best.
There was a time when I was jobless, and it was an experience that marked my life forever. I was living in a foreign country by myself, and I would apply to jobs every day. Three months went by, and I had stopped paying my rent because I couldn't afford to do so. But then I received a paid PR opportunity. I was invited to attend a red carpet in Miami, and they offered me the exact amount I needed to pay my owed rent! This was the sign I needed to keep going and improve the content I was already doing.
Over the years, the numbers grew and I received a lot of opportunities to work with big, notable brands. This was a huge milestone for me and I couldn't believe I was finally living my dream.
After working with some of my favorite brands and trying hundreds of products, I decided to launch my own false lashes brand, Golden Dream Beauty. These challenges and experiences have motivated me to achieve milestones that may seem impossible, but because I believed hard in my dreams, the opportunities were limitless.
My mission became to create a brand where my community and other communities from around the world would feel inspired to dream, motivate, and support others while being conscious and also cruelty-free.
Today, as a Latina businesswoman and owner, I want to set an example and motivate others. Show the world that it doesn't matter where you come from, the language you speak, or how challenging the road to success can be. The most important thing is to believe in yourself. Latinxs represent love and hard work. And you will see these values within my company, in my family, and in my household. I've learned that everything happens at the right time. And I hope that my story inspires others to take action and work toward their dreams.
Image Source: Ydelays Rodriguez